FINN-WHY
Designed by Nature...
Our premium comfort footbeds create the foundation of our footwear and keep the foot in its most efficient alignment.
Finn Comfort footbeds are anatomically contour molded and ergonomically designed to support and gently reposition the heel, arch, muscles, ligaments, tendons and bones in the feet, enabling these structures to work together as nature intended, making each step you take supremely comfortable and pain free. Unlike conventional shoes, Finn Comfort distributes pressure evenly across the foot, thus may help in reducing unnecessary stress and prevent foot and back ailments. Your feet, and your entire body, are supported properly and naturally – like walking barefoot in the sand.
Made of natural cork harvested from Mediterranean Oak trees, Hevea latex from the rubber tree, woven layers of jute and lined with rich organically tanned suede (chrome free and hypoallergenic), Finn Comfort footbeds encourage good posture and proper foot function while cradling and guiding your feet from heel to toe.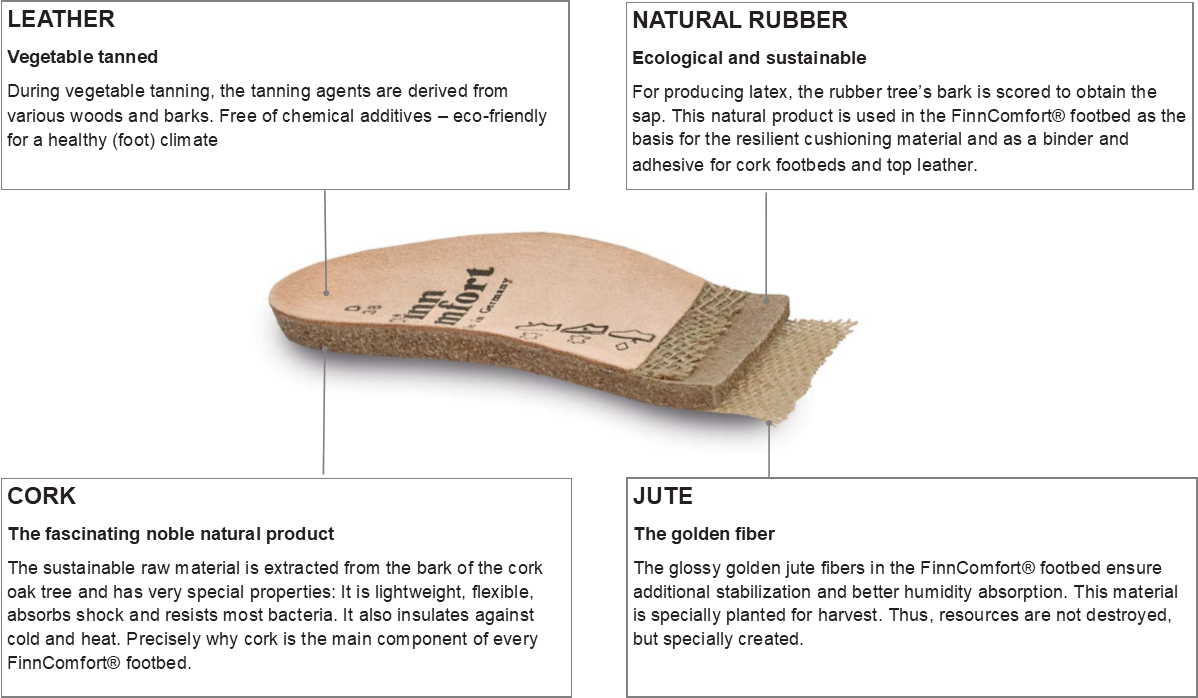 Serious support for your feet…
The anatomically-shaped Supper Comfort Footbed enhances the natural heel-to-toe walking motion, thus training the foot and toe muscles. It is skin friendly, tanned with organic, vegetable dyes.
It can be removed for airing and washed with mild soap and warm water (86°). All our footbeds are interchangeable.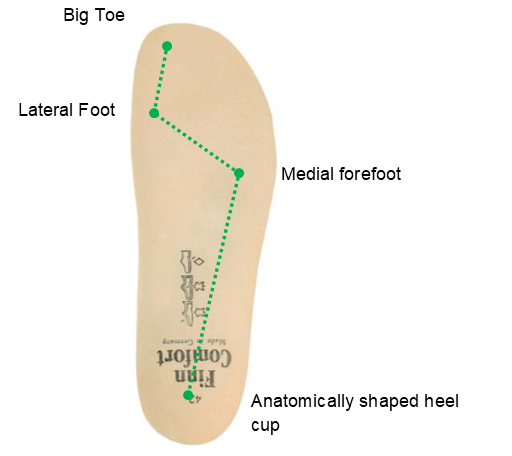 Long lasting and comfortable…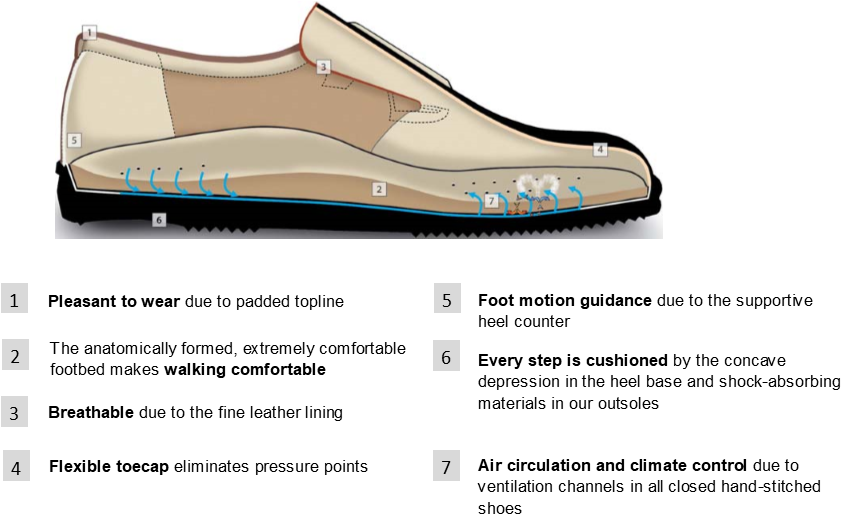 For generations to come...
As a family-owned business, we take our responsibility towards future generations very seriously. This is why every one of our company divisions is focused on environmental compatibility and on a responsible use of the materials we employ. We predominantly use natural, renewable raw materials and while we pride ourselves on exquisite old-world craftsmanship, we also attach great importance to operating with state-of-the-art modern technology. Not only do we adhere to the strictest quality and environmental standards, but we demand this from our suppliers as well.